The evolution of Chinese & Asian markets – recent developments and implications for investors
How is corporate China evolving?
No Shortage of capital
With over 20 years managing money in China I have seen significant changes both in the corporate and investment environment. One of the biggest shifts that has occurred is the fact that China is not short of investment capital. A couple of decades ago attending an IPO presentation was a major event with companies keen to impress investors. Now, these events are mainstream and very heavily attended, confirming no shortage of investor interest.
A further relatively recent development has been the increasing adoption by Chinese companies of ever higher standards, particularly in relation to environmental protection and employment practices.
Common Prosperity policy driving up standards
Another major change has been the government's focus on the lower-middle income section of the population. Under the banner of "common prosperity", this policy has driven higher regulatory standards for corporates specifically in terms of worker protection, environmental standards and overall levels of corporate governance. I see this particularly within the manufacturing and e-commerce sectors.
While greater workers' rights/protections may be laudable for Chinese society, it clearly impacts companies through higher costs. However, I actually think this has a silver lining — it makes the difference between good and poor companies more apparent. My belief is that quality always prevails.
Avoiding the "tall poppy" syndrome
The Chinese government is communist and believes in central control. Ideally, we prefer companies that are not overly dominant in their field and therefore an obvious target for government attention. In fact, paradoxically we always try to persuade companies to pay more tax as it makes them less vulnerable to government scrutiny. My experience tends to show that when a company gets too big in China, often that is a good sign to sell.
What should investors focus on?
Earnings drive performance
It may seem self-evident, but it is sometimes easy to forget that share prices follow earnings over the long run. Market participants get distracted by macro factors such as GDP growth, regulation, the property market etc. But, plotting the performance of the Hang Seng Index relative to 12-month earnings forecasts over the last 20 years, the correlation would be exceptionally high.
This can be seen is sectors such as commercial banking. Many banks within the sector suffered from a series of perceived negatives — from the Global Financial Crisis, then concerns about levels of non-performing loans and most recently the slowdown in the property sector. However, we have identified banks who have, despite all these headwinds, managed to grow their earnings and subsequently reward investors with decent returns.
Buy quality
Secondly, our investment approach has always been to buy quality companies and hold for the long term. As a team we don't play policy-driven factors, rather we focus on investing in companies where we think profits will be consistently higher over the next 5-10 years. I am not saying policy issues are not important, simply that they are not the most important. Higher regulation increases entry barriers, which is actually positive for better quality businesses.
In fact, we have found this to be true across various sectors. Within our portfolios we have holdings in the pharmaceutical, medical equipment and industrial automation sectors. These holdings are attractive for fundamental reasons — nothing to do with government policies, property measures, interest rates or GDP growth. If we believe such companies have the potential for future expansion we are less concerned about short-term 'market noise'.
The Chinese property sector?
A bubble, but not a threat
With Evergrande front of mind, it's easy to lose perspective on the wider measures the Chinese government have been taking over many years to normalise the property sector. They have been taking measures for more than four years — they didn't wait for Evergrande to occur. Their dilemma is how to control property prices when there is a clear correlation between higher residential property prices and consumption. Too sharp a price correction could have a very negative impact on domestic spending, the overall Chinese economy and political stability.
I also think it is important to realise there is a difference between property prices, which are certainly a bubble, and the critical issue of leverage. Both at the householder and lender level, leverage in China is far lower than in many Western countries. Residential property repayments represent a lower % of household income in China than in the West. Among the lenders, when many banks initially listed, mortgages as % of loan books were around 4-5%. Today that has fallen to around 25%. By comparison, in the UK that number is closer to 50-60% of total loan book.
We currently do own a property company in our China portfolios, although it is focussed more on high-end shopping malls. Despite current market concerns surrounding the property sector in China, again, as the fundamentals are attractive, we are happy to hold such holdings as be believe they will demonstrate strong growth going forward.
Investment strategy response
Consistent approach
FSSA portfolios tend to do well in bear markets so are actually holding up relatively well at the moment. This is due to the fact we have never been traders of stocks, rather we are long-term holders of high-quality businesses. We have also never been tempted to invest in companies that are not currently profitable, or have a business model we cannot readily understand or do not find attractive. As a result, we are prepared not to get involved in fashionable, high-profile sectors that we consider overvalued e.g. electric vehicles.
Our consistent approach is also greatly aided by the profile of the team. Many of us have now worked together for over 20 years.
Avoiding the losers vs picking the winners
Attribution analysis shows our team have added more value over the years avoiding the blow-ups as opposed to cherry-picking the winners. Analysis also shows the merits of our buy-and-hold strategy — a large amount of value has been added simply buying our 5-6 favourite stocks and holding them for 10-20 years. Average portfolio turnover is only 15-20% — a very low level compared to many competitors.
Looking at the largest holdings in the FSSA China Growth strategy, they have all been owned for more than 10 years. We have added to and trimmed our positions over the years depending on valuations, but on the whole we believe these companies are fundamentally high-quality companies with strong management teams, leading franchises and good growth potential.
Learning the lessons
The Chinese government still maintains its zero-Covid policy, but my view is that the government will start to loosen restrictions. We are already seeing this in Hong Kong. Overall, I don't view Covid as a multi-year negative factor for the market — it has happened and it will eventually become less of an issue.
When Covid first emerged over two years ago, FSSA undertook a stress-analysis of all our portfolio investments (e.g., no revenue for six months). Our primary focus was on balance sheet strength — and if they had enough capital to weather the storm. More left-field, we also looked at how companies were actually using their Covid experiences to improve their operations. The best quality companies are always able to make continuous improvements, regardless of circumstances.
Some companies were even able to gain significant market share during Covid. During the height of Covid, China was still relatively intact while global supply chains were disrupted. When multinationals were not able to fulfil their customers' needs as everyone was working from home, certain companies took advantage and were able to increase market share.
Has China lost its low-cost producer status?
Moving up the value chain
It may no longer be the lowest cost producer, but it is still low cost. This is important in China as social cohesion is vital for the government, particularly in keeping unemployment levels low. Strategically however, the ambition is clearly to migrate upwards from low-cost manufacturing towards higher-end manufacturing and eventually up to services. What hampers the rate of transition is the continuing difficulty in hiring good quality people. Ultimately however, I believe the government would happy to see other countries pick up the mantle of being the world's lowest cost producer.
Portfolio impact from higher input prices?
Time-frame dependent
Over the short term (3-6 months), I don't think many companies will be able to pass on higher input prices with an inevitable negative impact on Q1 earnings. Not helping of course is that higher costs overall (e.g., energy, commodity prices etc.) may weaken global economic growth and demand — not an easy backdrop within which to pass on price increases. How do you pass on the impact of an oil price which has doubled in a month?
But, to reiterate our view, we believe that quality companies with strong market share should eventually be capable of passing on these higher costs. The secret is to identify companies that are able to move up the value chain.
What have you been doing across your wider Asian portfolios?
Adjusting country exposures
When we have a high conviction, we are prepared to be contrarian. For FSSA regional funds, China now forms around 22% of the portfolio — a doubling of the weighting a year ago. Often the most profitable time to add exposure is when everyone else is negative. We have also been reducing our India exposure, currently around 20%, due to high valuations.
One of our most favoured regions is Southeast Asia where we believe the demographics are extremely positive with a very young population. This region is around 15% of current Asian portfolios. Other important weightings would be Taiwan (12%) and Japan (7%).
How supportive are current valuations?
Attractive, but not distressed
Prime valuation metrics we look at for China would be price-to-book and price-to-sales. In terms of price-to book, China is almost at record lows. However, this does come with the caveat that the composition of the main index has changed a lot over the years. Valuations are not 'distressed', but certainly attractive.
Our China portfolio has a price-to-earnings ratio of around 18x at the moment and a higher price-to-book relative to the benchmark — a reflection of the portfolio's focus on quality. However, this higher price-to-book valuation means the portfolio will have a higher return-on-equity than the overall Chinese market.
Investment insights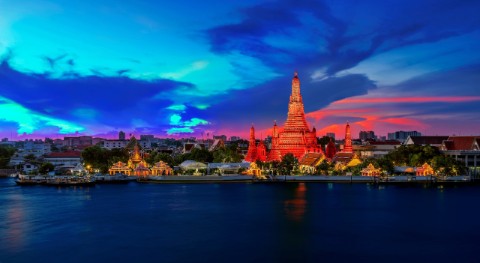 In our last update, we touched on the idea of high-quality companies hiding in small market capitalisations in ASEAN . This, in our view, is due to years of declining foreign-investor interest in the region. These companies are usually not covered in great detail or indeed at all by sell-side research analysts.

Looking back (though it's not like we didn't already know), it is clear that we have been living in an increasingly distorted world. Financially, for the last decade, it has been about interest rates falling to (and staying at) zero in a world of general money printing.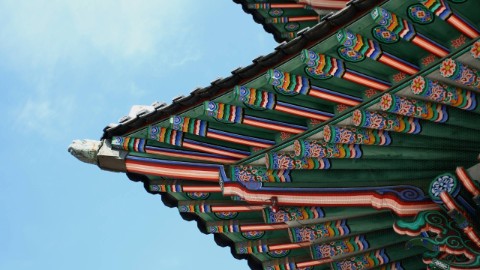 Lee Kuan Yew, although somewhat a polarising figure, perhaps understood state power and the human condition better than anybody. Consequently, Singapore has often been criticised as much as it has been greatly admired. Irrespectively and without question though, the country has gone from strength to strength.
Source: Company data retrieved from company annual reports or other such investor reports. Financial metrics and valuations are from FactSet, Lipper and Bloomberg. As at 31 May 2022 or otherwise noted.
Important Information
This material is solely for the attention of institutional, professional, qualified or sophisticated investors and distributors who qualify as qualified purchasers under the Investment Company Act of 1940 and as accredited investors under Rule 501 of SEC Regulation D under the US Securities Act of 1933 ("1933 Act"). It is not to be distributed to the general public, private customers or retail investors in any jurisdiction whatsoever.
This presentation is issued by First Sentier Investors (US) LLC ("FSI"), a member of Mitsubishi UFJ Financial Group, Inc., a global financial group. The information included within this presentation is furnished on a confidential basis and should not be copied, reproduced or redistributed without the prior written consent of FSI or any of its affiliates.
This document is not an offer for sale of funds to US persons (as such term is used in Regulation S promulgated under the 1933 Act). Fund-specific information has been provided to illustrate First Sentier Investors' expertise in the strategy. Differences between fund-specific constraints or fees and those of a similarly managed mandate would affect performance results. This material is provided for information purposes only and does not constitute a recommendation, a solicitation, an offer, an advice or an invitation to purchase or sell any fund and should in no case be interpreted as such.
Any investment with FSI should form part of a diversified portfolio and be considered a long term investment. Prospective investors should be aware that returns over the short term may not be indicative of potential long term returns. Investors should always seek independent financial advice before making any investment decision. The value of an investment and any income from it may go down as well as up. An investor may not get back the amount invested and past performance information is not a guide to future performance, which is not guaranteed.
Certain statements, estimates, and projections in this document may be forward-looking statements. These forwardlooking statements are based upon First Sentier Investors' current assumptions and beliefs, in light of currently available information, but involve known and unknown risks and uncertainties. Actual actions or results may differ materially from those discussed. Actual returns can be affected by many factors, including, but not limited to, inaccurate assumptions, known or unknown risks and uncertainties and other factors that may cause actual results, performance, or achievements to be materially different. Readers are cautioned not to place undue reliance on these forward-looking statements. There is no certainty that current conditions will last, and First Sentier Investors undertakes no obligation to publicly update any forward-looking statement.
PAST PERFORMANCE IS NOT INDICATIVE OF FUTURE PERFORMANCE.
Reference to the names of each company mentioned in this communication is merely for explaining the investment strategy, and should not be construed as investment advice or investment recommendation of those companies. Companies mentioned herein may or may not form part of the holdings of FSI.
For more information please visit www.firstsentierinvestors.com. Telephone calls with FSI may be recorded.
The FSSA Investment Managers logo is a trademark of the MUFG or an affiliate thereof.
Copyright © (2022) First Sentier Investors
All rights reserved.