Important Note
Click to maximise
Important Note
I have read and agree, click to minimise
This is a financial promotion for The First Sentier Japan Strategy. This information is for professional clients only in the EEA and elsewhere where lawful. Investing involves certain risks including:
The value of investments and any income from them may go down as well as up and are not guaranteed. Investors may get back sigfsnificantly less than the original amount invested.
Currency risk: the Fund invests in assets which are denominated in other currencies; changes in exchange rates will affect the value of the Fund and could create losses. Currency control decisions made by governments could affect the value of the Fund's investments and could cause the Fund to defer or suspend redemptions of its shares. 
Single country / specific region risk: investing in a single country or specific region may be riskier than investing in a number of different countries or regions. Investing in a larger number of countries or regions helps spread risk. Smaller companies risk: Investments in smaller companies may be riskier and more difficult to buy and sell than investments in larger companies.
For details of the firms issuing this information and any funds referred to, please see Terms and Conditions and Important Information.  
For a full description of the terms of investment and the risks please see the Prospectus and Key Investor Information Document for each Fund. 
If you are in any doubt as to the suitability of our funds for your investment needs, please seek investment advice.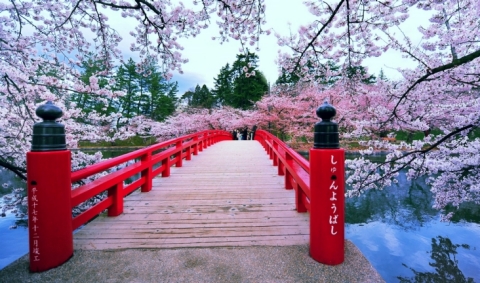 Tackling the issues of an ageing population with automation and technology services
With one of the oldest populations in the world, Japan has been planning for a future with fewer workers and more retirees for some time. With the continued advancement of technology comes greater opportunities to automate processes, improve productivity and free up human capital for higher-level activities.
The use of robotics and automation systems has grown rapidly in recent years. With the continued advancement of technology comes greater opportunities to automate processes, improve productivity and free up human capital for higher-level activities. No longer just the preserve of the manufacturing industry, we now see robots in the healthcare, agribusiness, logistics and retailing sectors, to name just a few.
Japan has been leading the way in the robotics market. With one of the oldest populations in the world, defined by the proportion of people aged 65 and over, Japan has been planning for a future with fewer workers and more retirees for some time. Today, Japanese companies make more than 50% of all industrial robots and computer-controlled systems globally.
Companies like Keyence and SMC Corp have been at the forefront of the automation industry, with high levels of profitability, superior returns on invested capital and healthy balance sheets. Keyence makes sensors, laser markers and machine vision systems, while SMC Corp is the world's largest manufacturer of pneumatic components. Over the past 10 years, Keyence and SMC Corp have delivered total returns of 23% and 15% (compound annual growth rates) respectively.

Japan is also starting to pick up the pace in digital transformation (DX) projects, using technology to improve efficiencies in the workplace. For example, Rakus provides cloud-based services such as expense management software to small and medium-sized enterprises (SMEs), which helps employees save significant time and labour costs. Additionally, its suite of software can be accessed anywhere and at any time – particularly useful during a health pandemic where citizens have been working from home.
Bengo4.com, which operates an online platform for Japanese consumers to seek legal advice from registered lawyers, is the largest provider of cloud-based contract software in Japan. Its e-signature service CloudSign has over 80% share of the market, with sales up 2.6x year-on-year due to the broad work-from-home environment across industries in 2020.
Meanwhile, Shift, an information technology (IT) services company, aspires to revolutionise Japan's IT industry by overturning the inefficient multi-subcontracting structure prevalent in Japan. As Japanese companies' IT departments often have a shortage of skilled engineers, the entire process is delegated to external systems integrators and IT consultants who control the core system and are locked in to subordinate vendors with costly long-term contracts. Shift, having built trusted relationships with clients since 2014 through its software testing business, is helping corporate management improve technology project governance by separating the vendors responsible for planning, development and quality assurance.
Amid concerns about slower economic growth and labour productivity, we believe that automation and IT services firms that tackle these issues head on can be a good hunting ground for sustainable investment returns. Moreover, the challenges associated with an ageing population are not limited to just Japan – governments are facing similar issues all over the world, leading to increased investment into research and development (R&D) on robots and technology. We believe Japan's experience in this area may well prove useful to other countries in the future, as companies seek to automate processes and replace labour-intensive functions with machines.
‍
Source: CLSA, company interviews, International Finance, Mordor Intelligence. Company data retrieved from company annual reports or other such investor reports. Financial metrics and valuations are from FactSet and Bloomberg. As at end September 2021 or otherwise noted. Note: Reference to specific securities (if any) is included for the purpose of illustration only and should not be construed as a recommendation to buy or sell the same. All securities mentioned herein may or may not form part of the holdings of FSSA Investment Managers' portfolios at a certain point in time, and the holdings may change over time.
‍
Related insights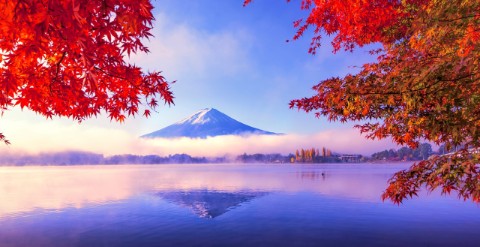 With global markets declining, led by rising inflation and interest rates, how has Japan fared? Whilst not immune to higher food and energy costs, core inflation in Japan actually remains anaemic.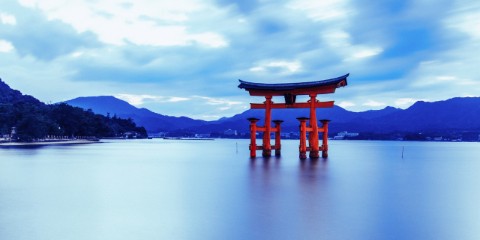 There are fundamental differences in Japan's economy to explain this. First, underlying consumption has stood still in the past decade or so.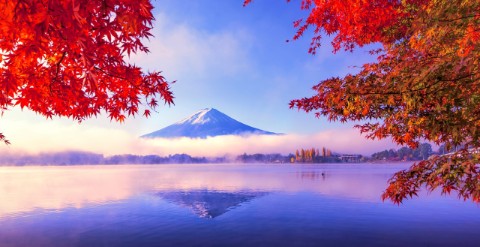 In our last client update in February 2021, we discussed the reasons we resisted the temptation to switch into pure cyclicals and so-called "value" stocks1 — even though we had anticipated a sector rotation in the market (the TOPIX subsequently peaked in March 2021).