Important Note
Click to maximise
Important Note
I have read and agree, click to minimise
This is a financial promotion for The First Sentier Japan Strategy. This information is for professional clients only in the EEA and elsewhere where lawful. Investing involves certain risks including:
The value of investments and any income from them may go down as well as up and are not guaranteed. Investors may get back sigfsnificantly less than the original amount invested.
Currency risk: the Fund invests in assets which are denominated in other currencies; changes in exchange rates will affect the value of the Fund and could create losses. Currency control decisions made by governments could affect the value of the Fund's investments and could cause the Fund to defer or suspend redemptions of its shares. 
Single country / specific region risk: investing in a single country or specific region may be riskier than investing in a number of different countries or regions. Investing in a larger number of countries or regions helps spread risk. Smaller companies risk: Investments in smaller companies may be riskier and more difficult to buy and sell than investments in larger companies.
For details of the firms issuing this information and any funds referred to, please see Terms and Conditions and Important Information.  
For a full description of the terms of investment and the risks please see the Prospectus and Key Investor Information Document for each Fund. 
If you are in any doubt as to the suitability of our funds for your investment needs, please seek investment advice.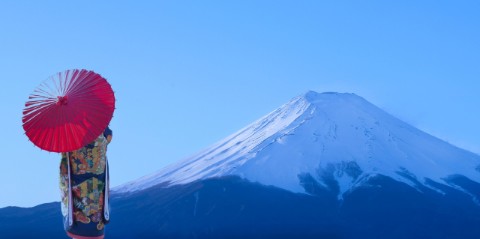 Japan: Finding the 'picks and shovels' in the electric vehicle boom


Japan is among the leading countries for automation – Japanese companies make more than 50% of all industrial robots and computer-controlled systems globally.
We own companies like Keyence, which makes sensors, laser markers and machine vision systems. Keyence has delivered strong capital growth for investors. The company generates stable free cash flow, and both sales and net profit per employee are among the highest in the industry.
There are a few key reasons for its superior profitability metrics and long-term steady returns. Firstly, Keyence's production is fabless (meaning it does not own factory plants) and its resources are concentrated in two areas: research and development (R&D), and sales and marketing. Due to its low fixed cost structure, Keyence generates high return on invested capital and earnings are typically resilient during a downturn. We believe this also enhances its long-term competitiveness.
Secondly, Keyence's direct sales model (as opposed to a distributor sales model), enables the company to benefit from a virtuous feedback loop with its clients. It has highly technical sales consultants that are able to innovate and design client-specific products. This translates into high (more than 80%) gross profit margins for the company.
We also own Murata Manufacturing, the world's largest multi-layer ceramic capacitor (MLCC) manufacturer with more than 50% global market share. MLCCs are core passive components in electronic circuits. The simple rule of thumb is that the increasing complexity of electronic devices means that more capacitors are required per device in order to reduce power loss. For example, according to our research, the number of MLCCs used in high-end 5G smartphones is estimated to be at least 30% higher than in an LTE or 3G phone.
Capacitors are also used in the automotive industry, which benefits from structural tailwinds in the growth of electric vehicles. Over the next five years, we believe the outlook for the automotive MLCC market should be quite favourable, as the number of capacitors in an electric vehicle can be 5-6x higher than in a combustion engine vehicle.
In our view, Murata is a well-run company albeit in a cyclical industry. The business is cash generative, balance sheet is strong, management is conservative and the company is well-regarded by its customers. We believe Murata should be a structural beneficiary of the component upgrade trend.
Other examples include Hoya and Lasertec, which should benefit from the increasing adoption of extreme ultraviolet (EUV) lithography in the semiconductor manufacturing process. Hoya has close to 100% market share for the mask blanks used for EUV and Lasertec has close to a monopoly in EUV mask inspection systems.
Hoya has a strong profit-centric culture and its track record has been consistently good. Hoya generates 40-50% operating profit margin (OPM) on its products, as there is virtually no competition. As semiconductor leaders Taiwan Semiconductor (TSMC) and Samsung start to migrate their chip production to more advanced and smaller nodes, we believe that average selling prices (ASPs) for Hoya's EUV products should rise.
Lasertec is one of the largest semiconductor production equipment companies in Japan. The company is run by professional management and has a strong research & development (R&D) culture. As a result, it has been able to launch new products ahead of competitors. Return on equity (ROE) and operating margin is also among the top within the industry.
Source:  Company data retrieved from company annual reports or other such investor reports. Financial metrics and valuations are from FactSet and Bloomberg. As at end July 2021 or otherwise noted.
‍
Note: Reference to specific securities (if any) is included for the purpose of illustration only and should not be construed as a recommendation to buy or sell the same.  All securities mentioned herein may or may not form part of the holdings of FSSA Investment Managers' portfolios at a certain point in time, and the holdings may change over time. 
Related insights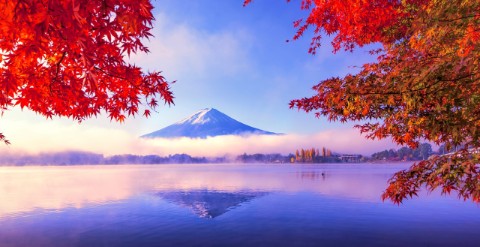 With global markets declining, led by rising inflation and interest rates, how has Japan fared? Whilst not immune to higher food and energy costs, core inflation in Japan actually remains anaemic.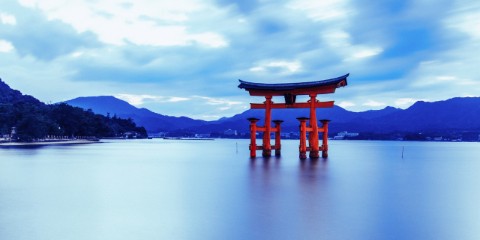 There are fundamental differences in Japan's economy to explain this. First, underlying consumption has stood still in the past decade or so.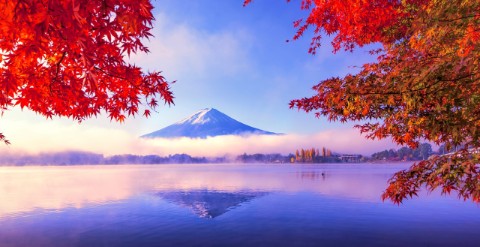 In our last client update in February 2021, we discussed the reasons we resisted the temptation to switch into pure cyclicals and so-called "value" stocks1 — even though we had anticipated a sector rotation in the market (the TOPIX subsequently peaked in March 2021).