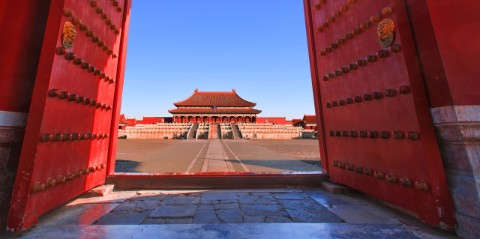 Addressing recent investor concerns on China
Fund Manager Q&A - September 2023
In response to the recent client interest around China's stock market and the challenging performance year-to-date, we had a conversation with Martin Lau, managing partner and lead portfolio manager to a number of Asia Pacific and Greater China equity strategies. The discussion took place on 23 August 2023.
Do you expect the Country Garden default will have spill-over effects to other industries and lead to systemic risks? What risks and opportunities do you see from this incident?
Rather than focusing on this particular case with Country Garden, we think the market is more concerned about the growing number of defaults in the property sector, like we saw with Evergrande, Sunac and Shimao in the past two years. Property is a key engine for China's economy, so we expect the ongoing weakness will have a negative impact. It has implications for other areas such as banks, construction, home appliances and building materials. It also affects personal wealth and consumer demand. However, we don't think there will be systemic risk, like Lehman Brothers in 2008 which had a domino effect.
There are a few reasons for this. In China, nearly all the banks are owned by the government. If they choose to roll over their debt to a company, that can stop the company from failing. That is, unless the government wants something to fail. When Lehman went bankrupt, the market was wondering where the next Lehman will be. Like a self-fulfilling prophecy, this made banks scared to lend and led to a global financial crisis. We think this is not likely to happen in China today, due to the high levels of government control and ownership.
Another reason is that there is very little foreign debt in China. The 1997 Asian Financial Crisis started in Thailand and spread to several other countries, due to its large holdings of foreign debt. In China, most of the debt is in renminbi (monetary unit of China), so it's less likely to trigger a global contagion. More than half of the private property companies with large US dollar debt have already defaulted.
To some extent we believe the Chinese government wanted this to happen because previously defaults were so rare, which led to some moral hazard* and excessive borrowing. The government is now focusing on quality growth and moving away from the old model which relied heavily on property and debt. We expect it will take some time to adjust and muddle through.
To date, our preference for quality and being conservative has helped to preserve capital. We have never invested in companies like Country Garden, Evergrande and Shimao, because we thought they were too aggressive. 
Domestic demand is considered a key driver for economic growth in China. However we see unemployment remains high and consumer confidence is turning more pessimistic. Do you see any new opportunities arising from the change in demographics?
Companies are telling us that growth has slowed across the board, and this is true for consumer demand as well. But we think the longer-term trend around consumer upgrading is intact, and this remains a key structural driver in our portfolios. Some of our China holdings (such as China Mengniu Dairy, China Resources Beer (CRB) and Midea) have not changed and we still have conviction in them. These companies have the markers of quality that we look for, like strong financials, steady growth compared to peers, cashflow generation, and premiumisation.
When most investors are negative on China then perhaps it's time to buy more. We believe that in the long run, share prices follow earnings growth. For example, CRB achieved around 4 to 5% growth for both volume and selling prices during the first half this year. Its premium products grew faster, with nearly 60% increase in the volume of Heineken beer.
These are a few examples of benefiting from sector consolidation and premiumisation. Hopefully the companies we invest in will continue to grow their earnings over the long term.
New loans fell and credit growth weakened in the third quarter. Do you think this will impact the growth and earnings outlook of Chinese enterprises? Will it impact China's R&D expenditure and progress in moving up the value chain?
We think weak credit growth is a concurrent indicator which reflects a weak economy, rather than a driver or leading indicator. When confidence is weak, people are not buying houses but paying down their existing mortgages, and banks are hesitant to lend as large developers are defaulting. In the past five years, more lending was needed to generate each unit of Gross Domestic Product (GDP) growth. This likely caused concern for the government by showing the limits of credit driving the economy.
Meanwhile investors are concerned today because they are also seeing the limits to what the Chinese government can do, or is willing to do. The economy has high levels of debt in the system and many companies are experiencing problems. Against this backdrop, China is likely to slowly deleverage over time, so loan growth may stay weak and near-term earnings growth for companies would also be impacted.
Companies will probably cut back on research and development (R&D) as revenue slows down. Often it's more about incremental improvements to existing products or processes, rather than having the most cutting-edge technologies.
We also favour companies which can expand overseas because it's another sign of moving up the value chain. We believe when the domestic economy is weak, a good company can find growth in other markets. We saw this in Japan, with companies like Fast Retailing (Uniqlo), Toyota, Sony and Nintendo.
There are some parallels between Japan's experience and China going forward, like the ageing population and slowing economy. But one difference is that it's much harder to go global today vs. 30 years ago. Geopolitical headwinds are stronger today, like how the US put a halt to Huawei's global expansion. But China is running out of labour, so regardless of geopolitics it needs to move production outside.
Important Information
References to "we" or "us" are references to First Sentier Investors (FSI). The FSSA Investment Managers business forms part of First Sentier Investors, which is a global asset management business that is ultimately owned by Mitsubishi UFJ Financial Group, Inc (MUFG), a global financial group.
Any opinions expressed in this material are the opinions of the individual author at the time of publication only and are subject to change without notice. Such opinions: (i) are not a recommendation to hold, purchase or sell a particular financial product; (ii) may not include all of the information needed to make an investment decision in relation to such a financial product; and (iii) may substantially differ from other individuals within First Sentier Investors.
In Hong Kong, this document is issued by First Sentier Investors (Hong Kong) Limited (FSI HK) and has not been reviewed by the Securities & Futures Commission in Hong Kong. In Singapore, this document is issued by First Sentier Investors (Singapore) (FSIS) whose company registration number is 196900420D.  This advertisement or publication has not been reviewed by the Monetary Authority of Singapore.   In Australia, this information has been prepared and issued by First Sentier Investors (Australia) IM Ltd (ABN 89 114 194 311, AFSL 289017) (FSI AIM).
The information herein is for information purposes only. It is not intended to provide you with financial product advice and does not take into account your objectives, financial situation or needs. Before making an investment decision you should consider, with a financial advisor, whether this information is appropriate in light of your investment needs, objectives and financial situation. Some of the funds mentioned herein are not authorised for offer/sale to the public in certain jurisdiction. Reference to specific securities (if any) is included for the purpose of illustration only and should not be construed as a recommendation to buy or sell the same. All securities mentioned herein may or may not form part of the holdings of First Sentier Investors' portfolios at a certain point in time, and the holdings may change over time.
Please refer to the relevant offering documents in relation to any funds mentioned in this material for details, including the risk factors and information on requirements relating to investor eligibility before making a decision about investing in such funds. The offering document is available from First Sentier Investors and FSI on its website and should be considered before any investment decision in relation to any such funds.
Neither MUFG, FSI HK, FSIS, FSI AIM nor any of affiliates thereof guarantee the performance of any investment or entity referred to in this document or the repayment of capital. Any investment in funds referred to herein are not deposits or other liabilities of MUFG, FSI HK, FSIS, FSI or affiliates thereof and are subject to investment risk, including loss of income and capital invested.
We have taken reasonable care to ensure that this material is accurate, current, and complete and fit for its intended purpose and audience as at the date of publication. No part of this material may be reproduced or transmitted in any form or by any means without the prior written consent of FSI.
Any performance information has been calculated using exit prices after taking into account all ongoing fees and assuming reinvestment of distributions. No allowance has been made for taxation. Past performance is not indicative of future performance.
Copyright © First Sentier Investors 2023
All rights reserved.