Important Note
Click to maximise
Important Note
I have read and agree, click to minimise
This is a financial promotion for The First Sentier China Strategy. This information is for professional clients only in the EEA and elsewhere where lawful. Investing involves certain risks including:
The value of investments and any income from them may go down as well as up and are not guaranteed. Investors may get back significantly less than the original amount invested.
Currency risk: the Fund invests in assets which are denominated in other currencies; changes in exchange rates will affect the value of the Fund and could create losses. Currency control decisions made by governments could affect the value of the Fund's investments and could cause the Fund to defer or suspend redemptions of its shares.
Single country / specific region risk: investing in a single country or specific region may be riskier than investing in a number of different countries or regions. Investing in a larger number of countries or regions helps spread risk.
China market Risk: although China has seen rapid economic and structural development, investing there may still involve increased risks of political and governmental intervention, potentially limitations on the allocation of the Fund's capital, and legal, regulatory, economic and other risks including greater liquidity risk, restrictions on investment or transfer of assets, failed/delayed settlement and difficulties valuing securities..
Concentration risk: the Fund invests in a relatively small number of companies which may be riskier than a fund that invests in a large number of companies.
Smaller companies risk: Investments in smaller companies may be riskier and more difficult to buy and sell than investments in larger companies.
For details of the firms issuing this information and any funds referred to, please see Terms and Conditions and Important Information.  
For a full description of the terms of investment and the risks please see the Prospectus and Key Investor Information Document for each Fund. 
If you are in any doubt as to the suitability of our funds for your investment needs, please seek investment advice.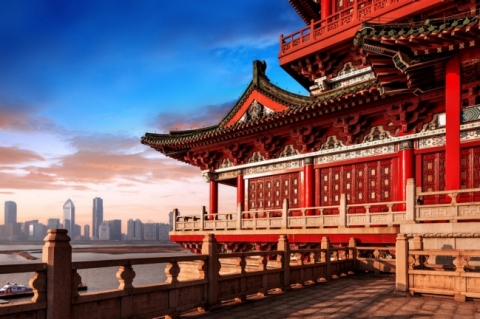 China's decarbonisation plans and the companies poised to benefit
Amid growing reports of extreme weather patterns, we are already seeing the effects of climate change across many parts of the world. Last year was one of the warmest years on record, causing intense heatwaves and wildfires, catastrophic flooding and hurricanes, and rising sea levels as the polar ice caps continued to lose mass. According to a report from the Intergovernmental Panel on Climate Change (IPCC), human activities have already caused average global temperatures to rise by about 1°C compared to pre-industrial times.
Governments worldwide have been stepping up efforts to put climate change action on the global agenda. The Paris Agreement, an international treaty signed by 196 countries in 2015, aims to limit global warming over this century to 2°C – and preferably to below 1.5°C – with each signatory required to report plans to reduce emissions and adapt to the impact of climate change. As part of these common goals, China's 14th Five-Year Plan (2021-2025) placed decarbonisation as one of the government's top priorities.
President Xi Jinping has pledged to peak China's carbon emissions by 2030, then for the country to reach carbon neutrality by 2060. We believe these goals are likely to feature heavily in China's policy planning, with the obvious beneficiaries being companies related to renewable energy sources and energy efficiency.
However, investing directly into solar and wind farms might not be the best way to play on this trend. There are high capital requirements, a reliance on electricity prices, issues with curtailment (which means that some of the power capacity generated is wasted as it cannot be delivered to customers), and high storage prices, which drives up the overall cost of renewable energy.

We believe equipment and solutions providers provide a more attractive investment proposition. For example, Zhejiang Chint is a leader in Low Voltage Equipment (LVE) and has a growing solar business. Not only does the company invest in solar power stations, it also makes solar cells and modules, and provides a one-stop service covering engineering, procurement and construction (EPC) for infrastructure and energy customers wanting to install solar farms.
We also believe that there will need to be significant investment into China's power distribution infrastructure if the renewable energy mix is to increase. Nari Technology provides smart grid solutions, which has seen rising demand as electricity distribution grows more complex and the power grid becomes more decentralised.
In the meantime, we believe natural gas will continue to be an important substitute for coal (which still accounts for more than 60% of China's energy). This should benefit companies like ENN Energy, a leading gas distributor in China. While natural gas will eventually need to be phased out, it should still provide growth for the next 10-15 years. With an eye on the future, the company has positioned itself as an energy solutions provider and is exploring other clean energy opportunities such as hydrogen.
The rise of electric vehicles (EV) is another clear trend, although the renewable energy and EV theme is becoming overcrowded. Valuations are high and there are plenty of new capacities being built, which make us cautious, even though we see the demand trend as very real.
Due to the high valuations in the sector we believe the "picks and shovels" companies along the supply chain provide a better risk/reward. Examples include Hongfa Technology, which produces electrical relays with 20% of revenue from the EV market; Shenzhen Inovance, which makes key automation components and produces controllers for EVs; and Minth Group, which aims to derive 25-30% of its revenue from the production of EV battery cases by 2025, from under 1% last year.
To prevent the impact of global warming from worsening in the future, everyone must play a part in limiting emissions and removing excess greenhouse gases from the atmosphere. We believe this provides opportunities as well as investment risk and we expect companies will need to show that they are taking the issues of pollution and environmental protection seriously. In our portfolios, we have invested in a number of companies with proactive and forward-looking management who are already taking steps towards a cleaner and greener future.
‍
Source: BloombergNEF (BNEF). Company data retrieved from company annual reports or other such investor reports. Financial metrics and valuations are from FactSet and Bloomberg. As at end September 2021 or otherwise noted. Note: Reference to specific securities (if any) is included for the purpose of illustration only and should not be construed as a recommendation to buy or sell the same. All securities mentioned herein may or may not form part of the holdings of FSSA Investment Managers' portfolios at a certain point in time, and the holdings may change over time.
‍
Related insights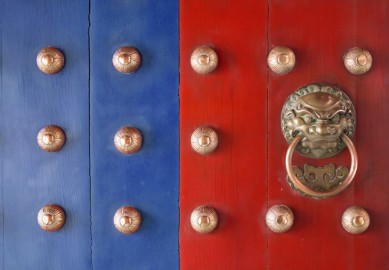 China equities have rebounded sharply since early November as the Covid Zero policy drew to a close. If we look back over the past decade, the last two years presented the most difficult stretch for us as China equity investors.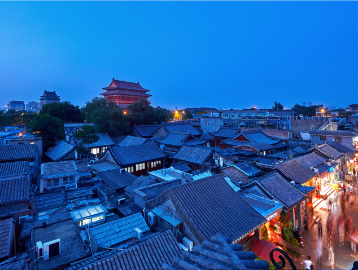 In the final article of this three-part series, Martin Lau, managing partner and lead portfolio manager of the FSSA China Growth strategy, discusses the importance of keeping a long-term mindset and valuation discipline as the strategy celebrates its 30th anniversary this year.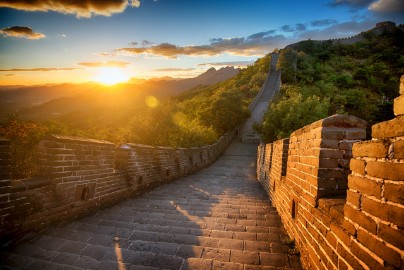 In the second article of this three-part series, Martin Lau, managing partner and lead portfolio manager of the FSSA China Growth strategy, discusses the importance of keeping a long-term mindset and valuation discipline as the strategy celebrates its 30th anniversary this year.