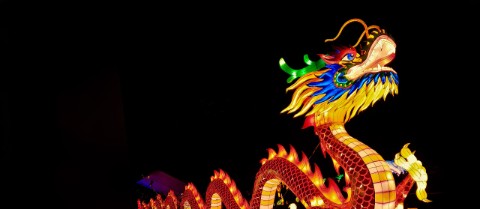 LIBOR 
Find our more about our move from LIBOR and other interbank rate to replacement interest rates here.
First Sentier Investors' Assessment of Value report for the year 31 July 2021
Our report can be found here.
About Key Investor Information Documents (KIIDs)
A KIID is a two-page document that sets out the essential characteristics of a fund or share class necessary for an investor to understand the nature and the risks of the fund being offered prior to investment. There are different share classes available for each fund and KIIDs are produced for each share class. The Supplementary Information Document (SID) should also be read in conjunction with the KIID which provides further details on the funds.
Soft/ Temporary closure of funds, and unlaunched funds.
Soft/ temporary closure of a fund to new investors is a means by which the size of a fund may be controlled either by discouraging inflows or by prohibiting subscriptions into a fund. For some of the sub-funds of First Sentier Investors ICVC (the "OEIC") this is done by imposing an initial charge of 4% on new subscriptions (excluding Regular Saving Plan investors). For some of the sub-funds of First Sentier Investors Global Umbrella Fund PLC (the "VCC") this is done by the Directors providing instructions to the Administrator and Registrar not to accept new subscriptions (excluding Regular Saving Plan investors).
Find out more information below on soft/ temporary closure, and of unlaunched funds, including which First Sentier funds are impacted.
Client Note
First Sentier Investors ICVC (the "OEIC") - dealing days and market closures

In the normal course, the OEIC is open for the issue and redemption of shares on every business day. However, investors in the OEIC should note that we have taken steps to allow a fund to be temporarily closed for dealings where a market to which that fund is exposed is closed for business. This flexibility may be used in the interests of all shareholders, for instance, where a fund has an exposure to a particular country and the stock exchanges in that country are closed for an extended local bank holiday period making it difficult to raise the liquidity needed to meet any redemption requests.
Benchmarks and IA sectors used for our OEIC funds
The benchmarks for our funds have been identified as a means by which investors can compare the funds' performance and have been chosen because the relevant benchmark's constituents most closely represent the scope of the relevant fund's investable assets. The benchmarks are not used to limit or constrain how the funds' portfolios are constructed, nor are they part of a target set for the funds' performance. We also compare the performance of our funds against their Investment Association sector (and for two funds use the sector as a constraint), except for funds in the Specialist IA sector given the diverse nature of that sector's constituent funds. One of our funds uses UK RPI as a target. For more information click here.